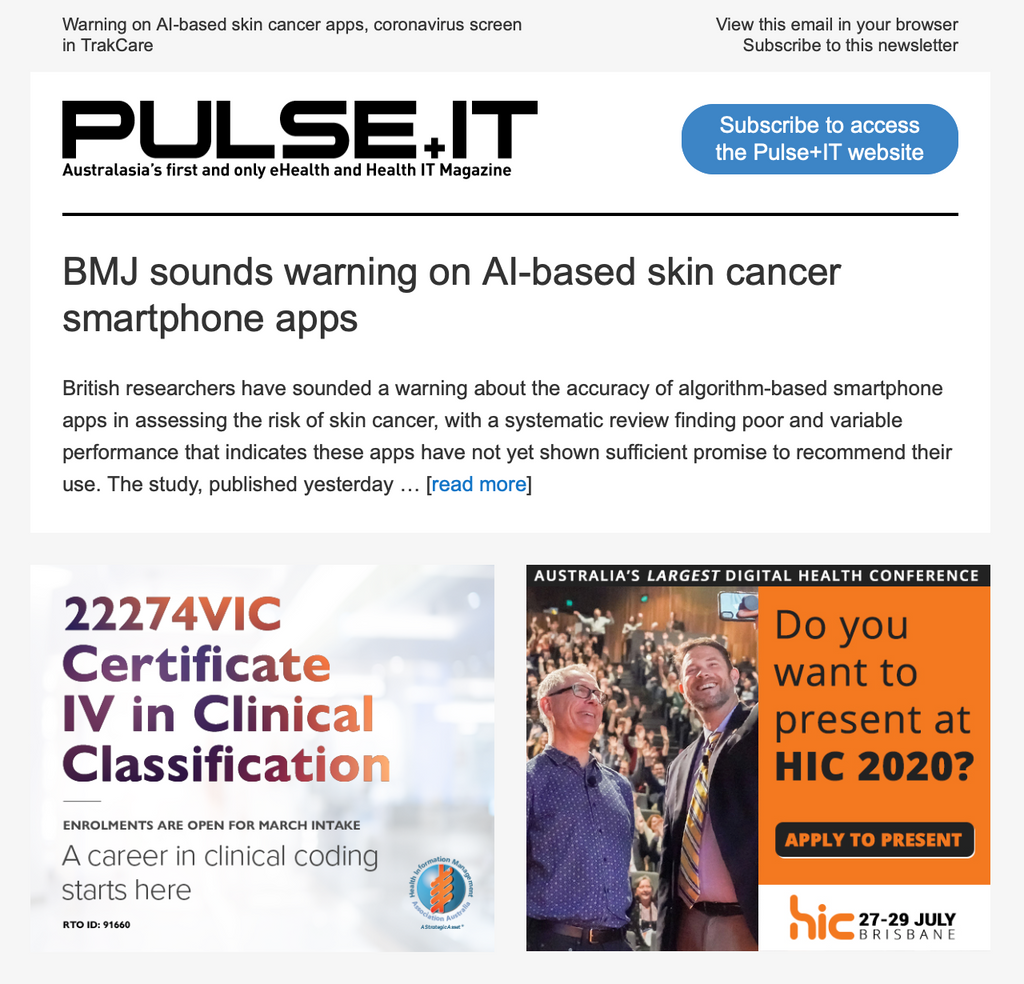 Pulse+IT eNewsletter - Banners
Background
Pulse+IT eNewsletters are sent seven times a week to 19,500+ subscribers throughout Australia and New Zealand.

Each weekday edition has a different theme, with eNewsletters dedicated to Digital Health in:
Medical practices and allied health 
Hospitals
Aged, community and disability care
New Zealand 
On Saturday we publish our popular weekly wrap up and poll our readership for their views on the most important topic from the week. 

Advertisers can select the editions most relevant to their products and services, with two Medium Rectangle banner positions featured in each eNewsletter.
Artwork specifications
You will find our eNewsletter artwork specifications here:
https://support.pulseit.news/support/solutions/articles/19000006781-enewsletter-advertising-specifications
Availability
Pulse+IT eNewsletter banner advertising opportunities are available here:
http://bit.ly/pulseitavailability
Subscribe
If you haven't already, subscribe to the free Pulse+IT eNewsletter service using the following link:
https://enews.pulseit.news/signup
Further information
If you would like to discuss your advertising requirements or have any queries about Pulse+IT, please download a media kit or contact us.
---
Share this Product
---
More from this collection