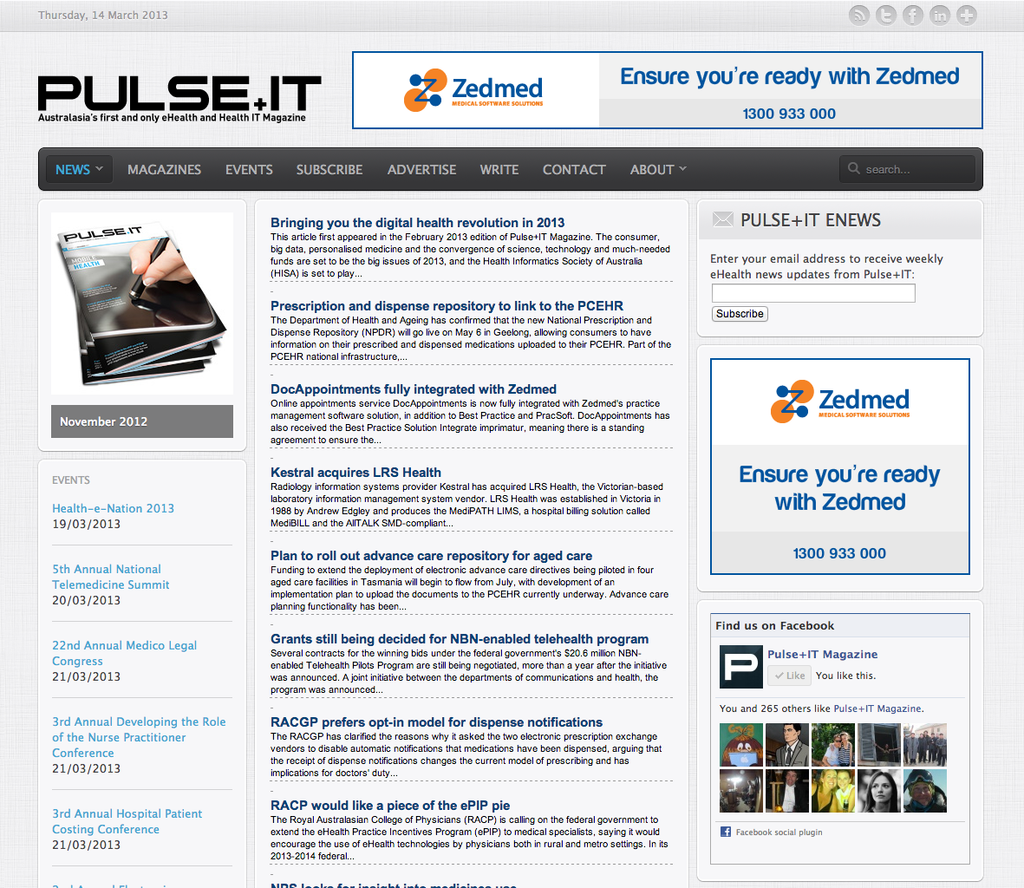 Pulse+IT Website - Banners
Pulse+IT website banner advertising is sold on a Run of Site CPM basis of $110/1000 banner impressions, packaged in 10,000 impression increments, with discounted rates for purchases of 20,000+ impressions.
Availability
When placing a booking, advertisers can nominate the campaign time period during which their banners are to display, e.g. a week, month, or a longer period. Naturally the shorter the campaign duration nominated to deliver your banner impressions, the more frequent your banner advertisements will be selected by our advertising platform to appear on the site. Typically advertisers run between 10,000 - 60,000 impressions per month, and have ongoing website campaigns between 3 - 12 months.
Specifications
The Pulse+IT website contains 4 banner positions:
Two 300x250 pixels (medium rectangle banners)

Two 728x90 pixels (leaderboard banners).
Advertisers can supply artwork in either one or both of these dimensions. Full website banner artwork specifications are outlined here:
https://support.pulseit.news/support/solutions/articles/19000011717-website-advertising-specifications
Artwork is served by the Google Ad Manager system, which supports GIF (animated and static), JPG and PNG banners.

Further information
If you would like to discuss your advertising requirements or have any queries about Pulse+IT, please download our media kit or contact us.
---
Share this Product
---
More from this collection