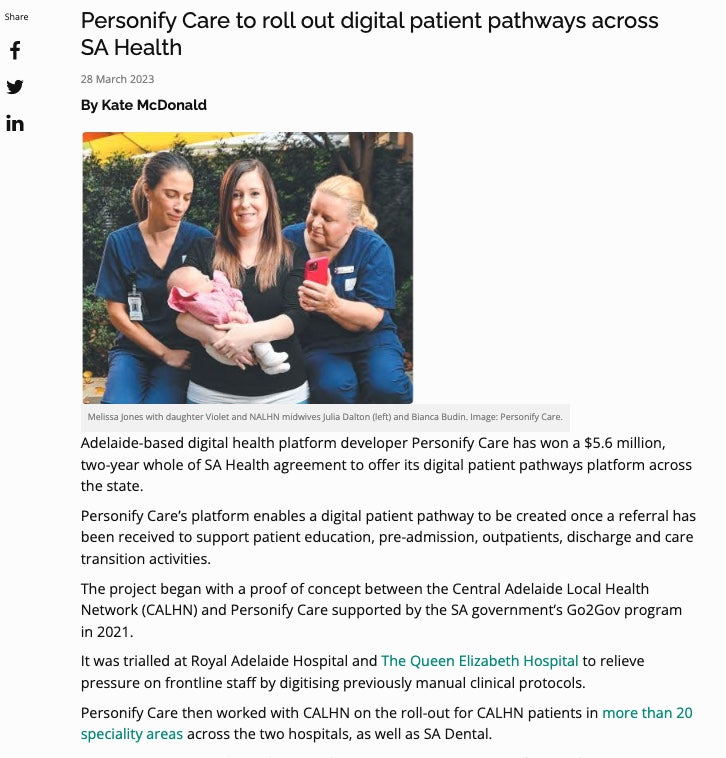 Article services package
Has your organisation been featured in a Pulse+IT article?
Pulse+IT's article services package can help you utilise the article for marketing purposes and includes:
Permission to reproduce a Pulse+IT article
Unlocking a Pulse+IT article
Outbound article links
All Pulse+IT articles, whether they be published as subscriber-only or made available publicly on the Pulse+IT website, may only be reproduced by organisations that purchase permission to do so.
Reproduced articles must retain:
The publication name: Pulse+IT
The URL/link to the original article on the Pulse+IT website
The author name
The date the article was published
The full text of the original article
In addition to having the ability to reproduce an article, unlocking the article so that it can be accessed by a wider audience including people that don't have access to our website. This service can be useful when sharing the link to the article from your organisation's social media platforms.
Pulse+IT can also include outbound links in an article e.g. to your website or a specific product page. These links allow readers to engage further with your organisation and drive traffic to your website.
After completing the purchase via this online store or requesting an invoice, Pulse+IT will provide you with the full text of the article/s, unlock the article/s and link references to your organisation to a nominated landing page.
---
Share this Product
---
More from this collection